Horseback Riding
Trail & Beach Rides in Myrtle Beach, SC
Horse Rides For All Skill Levels
Experience the natural beauty of Myrtle Beach, SC like never before with Myrtle Beach Horse Rides. Whether you're an avid equestrian or a first-time rider, their trail and beach rides offer an unforgettable adventure. Explore the pristine coastline, feeling the gentle sea breeze on your face as you ride along the sandy shores. With experienced guides and well-trained horses, you can relax and enjoy the stunning scenery while bonding with these magnificent animals. Myrtle Beach Horse Rides provides a unique opportunity to connect with nature, making memories that will last a lifetime. Whether you choose a peaceful trail ride through the lush forests or an exhilarating beach excursion, the Myrtle Beach Horse Rides experience is sure to leave you with a deep appreciation for the natural wonders of this coastal paradise.
Making Life Long Memories
Year Round Horse Rides For Everyone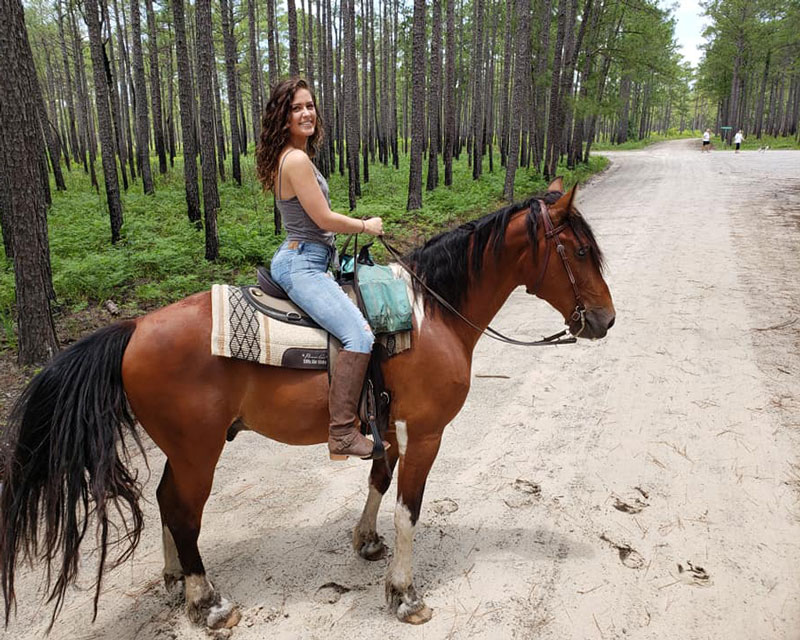 Trail Rides
March 1st- October 31st*: Ride through beautiful equestrian country trails in rural Conway,SC (Approx. 30min from the beach)
Beach Rides
November 1st-February 28th* (OR 29th!:): Ride along the breathtaking coastline of Myrtle Beach State Park.
Buddy Seats
Bring your little buddy to the trail or to the beach! We offer buddy seats for both our trail rides and beach rides.